Since the school years I am used to start a New Year in September and this habit seems to remain unchanged even after such a long time. I like to make plans, apply for some courses (I can't imagine my life without learning), create lists of things I want to do before next summer, and surf on the motivation wave . For me it is much easier to start a new life in the autumn as the weather is getting colder and the lazy dog days are over. I happen to have a lot of plans for this September and hopefully I will manage to fit in some reading time as well. I don't have particular plan for how may books I want to read, but I have some books lying in my TBR pile and whispering to read them (not literally, I don't hear voices in my head).
First of all, I would like to finish the books I have borrowed form the public library. I don't know, if I will manage to read all of them in September, but I can always renew them online. At the moment these books are:
Seraphina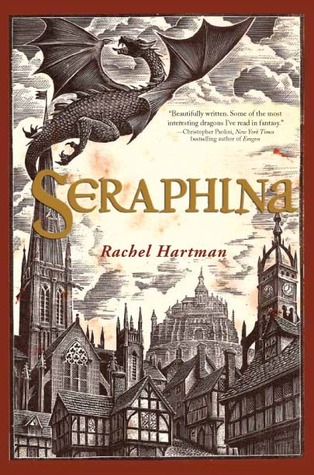 by Rachel Hartman. A book about dragons living among humans. So far I have read less than half of the book. It is interesting, but to be honest, I was expecting something more. It is very political and there is not enough progress in action for such a long book.
Another book is Wildwood by Colin Meloy, illustrated by Carson Ellis. So this book is about two children getting stuck in the woods. It's not just a regular forest, no, this is a micro world, where animals have their own governments and territories. Also involves some degree of inner politics. So far I quite enjoy it.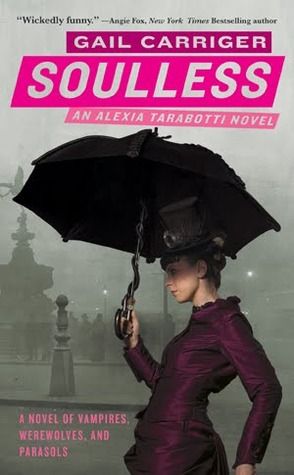 After reading the graphic novels, I decided to try the original of the adaptation – Soulless by Gail Carriger. I have just started by reading couple of pages. I don't know, if I will finish this book. I know the main plot form the graphic novel, but it should get more into detail and that could make all the difference. Anyhow, this book is about Victorian London, supernatural creatures, and a lady without a soul. Mystery and romance. Good combination.
I have also taken the first two books by Gail Carriger from the Finishing School series. It's about a special school, where girls are not just taught  to become ladies, but they are also trained to become spies. Sounds very exciting. I hope to manage at least one book in September.
As for books from my personal collection, I want to continue with the Last apprentice series by Joseph Delaney. The next book on my list is I Am Grimalkin. This book is different from the rest as it is written from the witch's perspective. I like Grimalkin as a character and hope to find out more about the witches and their lives in the County.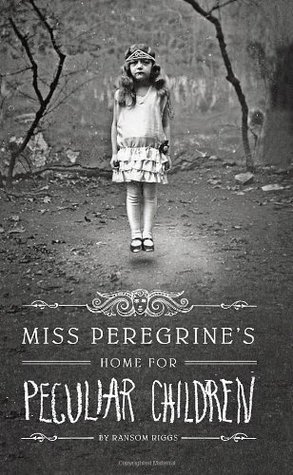 I was offered an exclusive opportunity to try out an application called Fastr Books and use it for free for 3 months as a subscriber. I chose to try it out and read Miss Peregrine's Home for Peculiar Children by Ransom Riggs in Latvian translation. I have heard so much about this book on YouTube. Mystery and freaky stuff. Getting in the Halloween mood beforehand.
And last but not least, I want to finish the Hitchhiker's Guide to the Galaxy series by Douglas Adams and listen to the last audio book Mostly Harmless read by Martin Freeman. If you didn't know, he was playing Arthur Dent in the movie adaptation. I really like the way he reads the books with different accents and intonations.A very good version.

This is it for my list of the books I want to read in September. You can follow my progress and see the books I read on my Goodreads page here. I will also add some reviews of the books or series in the next posts, if I find the book interesting enough to share with you. I would like to know, which books do you intend to read next and your opinions on the books from my list. Please feel free to leave your comments below.