As sad as it is, the summer is nearly over. There is this chilly breeze in the air and soon everything will turn from green to orange and red. Nonetheless, summer is the best time to read books for most people, if they happen to read at all. It's not my case. I actually try to enjoy the weather and do other things instead. I prefer reading being wrapped up in a blanket with a hot cup of tea or other beverage. And thus my summer reading list is quite short (for my personal measures).
I will start my list with the series I have been reading this year – The Last Apprentice/ Wardstone Chronicles by Joseph Delaney. During the summer I read Attack of the Fiend (4); The Spooks Mistake (5); The Spook's Sacrifice (6); The Spook's Nightmare (7); and Rage of the Fallen (8). I won't go too deep into each book but I can tell about the whole series so you can have an overall impression.
So the story is told by Thomas Ward. His is the 7th son of the 7th son. As many of you might already know, it means that he has special supernatural powers. The mother insists that Tom has to be trained by a spook – a person who fights against creatures of the dark such as witches, boggarts, daemons, etc. Even though Tom is too old to become an apprentice, the Spook of the County decides to take him on anyway as his last apprentice died on the job. And so the adventures and horrors of Thomas Ward begin. He has to fight all sorts of supernatural creatures and is always one step away from death. In the first book (Revenge of the Witch) he meets Alice – she is still young but has been trained by a witch for a while. She helps Tom escape and eventually they become friends. Of course, the Spook is not at all happy about this friendship, he doesn't trust Alice and would be much happier to put her in a pit like other witches (because that's the most humane thing to do with a witch). Nonetheless Alice becomes a great sidekick in the series. With each book the importance of Tom as a chosen one reveals more and more. I like the series because the books are dark and mysterious. There are clans of witches, the Fiend (aka Devil) has been summoned to walk the world of the living, the war starts and spreads across the County, and many good characters die. I like the main characters, they have personalities, they make mistakes, and they find out a lot about themselves. The books are very fast to read. Even though each book is predictable to some degree, with each book new secrets are revealed. There are 13 books in the sequel and some supporting books. The movie trailer is out with a title Seventh Son. Looks nothing like the books but who cares, it's an interpretation of the story and the trailer looks good anyway. I rate the series with 8 out of 10.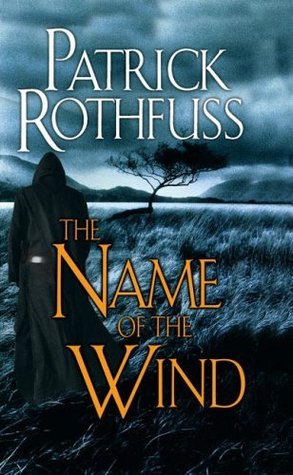 The next on my list is the Kingskiller Chronicle by Patrick Rothfuss. I listened to audio book 2 and then 1. After an hour or so of listening I realised that I probably chose the wrong folder. Anyhow, I got through both books and love the series.  The story is about Kvothe who has a passion for learning and becomes a very powerful wizard. Book one mostly tells about his childhood and how he lost his parents, and how he became a student at the university where he learned a lot about magic and other useful things. Book two is about his journey through the country and meeting many interesting characters and creatures. The main theme of this book is the passion for learning and lust for revenge. Both books are quite long but very interesting. The fictional world setting is close to medieval England but with a twist of supernatural. A lot of cunning and true friendship. The story is well balanced between luck and misfortune. I can't wait for the 3rd book and can recommend this to anyone who likes medieval fantasy. Really enjoyed it – 10 out of 10.
Goth Girl and the Ghost of a Mouse by Chris Riddell is a very short story book for children with a lot of illustrations. I love the art of Chris Riddell and this was a nice book which I read sitting in the library. It's only 224 pages long and it has a lot of illustrations. The story is about Ada Goth, girl who lives in a big mansion with her father who avoids her because she looks too much like her dead mother. She has to wear heavy boots so he can hear her coming and hide in his study. Ada meets a ghost of a mouse and tries to solve a mystery. She discovers that there are other children in the building and they become friends. A good story for children around the age of 10. Great illustrations. I rate it by 6/7 out of 10.
Another book for children around the age of 10 is Doll Bones by Holly Black. I love the Spiderwick Chronicles and decided to try another book by the same author. It was a bit creepy. So there are 3 children (Zach, Poppy and Alice) who are playing together, and a china doll that no one should touch. Zach's father throws out all his toys and the boy decides that he can't just tell the girls the truth about it and declares that he doesn't want to play any more.  The girls persuade him to join them on a quest to bring the china doll back to where she belongs – the grave of a girl whose bones were used to make the china. Poppy tells them that the doll is haunting her, so Alice and Zach play along until they discover that creepy things start to happen on their way. Short book but enough adventure to give this book 7 out of 10.
As I was doing some chores around the house I started listening to The Astonishing Adventures of Fanboy and Goth Girl by Barry Lyga. I was intrigued by the title. The story is about an outcast teenage boy who likes to draw. He only has one friend and even he doesn't know about his wish to become a graphic novel author. At some point he notices this weird girl and they start a relationship that could be categorised as "it's complicated". The story is mostly evolving around the hardships of teenagers – their feeling of being rejected by the whole world, feeling insecure about their bodies and personalities, fears of other people's judgement, being misunderstood, and other problems. I give this book 6 out of 10 mostly for the understanding of how hard it is to be a teenager but the story didn't grab me so I will not continue with the sequel.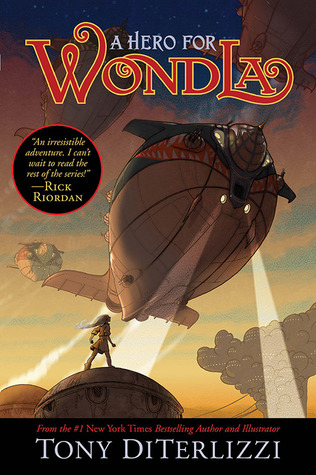 Another book for children I read this summer is A Hero for WondLa by Tony DiTerlizzi. This is the second book in dystopia sequel for children. Eva nine has been born and raised by a robot in a sanctuary. As she comes of age, she was supposed to be brought to a human city but things go wrong. She meets aliens and discovers her ability to talk to wild creatures. She had dangerous adventures in the first book, and in the second book she finally reaches the human city. But it is not at all what she has expected. She understands that her friends and the whole planet is in danger. The human leader has not such good intentions as he tells people so Eva has to do something about it. I love  Tony DiTerlizzi's  illustrations and this book was on of the first futuristic novel I have picked up. I rate it by 8 out of 10 and can't wait when the 3rd book will be available in the library.
The Ladies of Grace Adieu and Other Stories by Susanna Clarke was my big disappointment of this year. I read and absolutely loved Jonathan Strange and Mr Norrell and wanted to have some more. Unfortunately I discovered that only the first story has anything to do with this world and quit the book after the third adapted fairytale story in the book. Maybe one day I will pick it up again and finish it but at the moment I have many books that are much more exciting. 4 out of 10 mainly for the style. Not what I wanted at all.
I finally finished the 4th book of The Sisters Grimm series – Once Upon a Crime by Michael Buckley. The series tell the story of two girls who lost their parents and were put in several foster families until they are placed with their grandmother in a place called Ferryport, which is secretly full of fairytale characters who are masking themselves as humans. Girls discover that they are the descendants of Brothers Grimm and their parents have been taken by the group named Scarlet Hand, and start helping their grandmother to solve crimes done by the fairytale folk. Funny and interesting as many well known characters are involved but their stories are slightly different from the ones we already know. They have their own political games and cunning plans. The "good" ones turn out to be bad and vice versa. Can you trust any of them? I give a solid 7 out of 10 to the series and this book in particular. At some point I will continue with the next book.
Influenced by many BookTubers, I went to the library and raided the graphic novel shelf (it is not really big) and picked some books: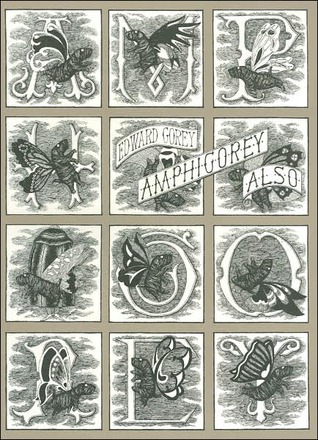 1) Amphigorey Also by Edward Gorey – mostly pictures. I love the creepy illustrations but some "stories" were too weird even for me. Love the dark alphabets. Gave 5 out of 10.
2) Misty Circus by Victoria Francés. A boy all alone in this worlds – mother died, father never came back after a storm. He goes away and finds a friend – a black cat. They both end up in a Misty Circus and start working there. Later he meets a witch. Very simple story (too simple for my liking) but it is compensated by beautiful illustrations. Also 5 out of 10.
3) I also picked up Soulless (book 1 and 2) by Gale Carriger illustrated by Rem. Oh my! This was something. I devoured first one, then the second, and went back for the third. This is a novel adaptation (I just started reading the novel) about Victorian London, which is full of vampires and werewolves. Miss Alexia Tarabotti is special, she is soulless and that means she can impact other supernatural creatures by taking their powers. This makes her a target on many occasions. This is partially detective, partially love story with a supernatural setting. Absolutely love it. Not for children's eyes – there is some nakedness  and erotic scenes involved. I hope there will be more out soon. 9 out of 10 for the first book and 8 out of 10 for the second and third.
I also read Rooftoppers by Katherine Rundell. I won't go into much detail about this book as there is a full review available here. This book was in many BookTuber's TBR lists and I decided to borrow it from the library. Much better than anticipated. Definitely recommend. 9 out of 10 from me for the nice feeling it created.
And last but not least is The Hitchhiker's Guide to the Galaxy by Douglas Adams. This book was on my TBR list for ages. It has been talked about almost everywhere. Probably many of you know the story already  – the Earth gets destroyed and Arthur Dent is the last man to survive. He starts his journey on a space ship and discovers many peculiar things. Very funny, very witty and I absolutely love the style of this book. If you haven't read it and don't know, if you should, at least watch the movie. It is close enough to the book and will show the absurd universe we live in (at least according to the author). 10 out of 10. I am currently reading the second book (yes, there are more than one) but the first one was better.
This is it for my summer reading list. I hope you found something interesting on this list and will be inspired to pick up a new book in the autumn. I would also be glad to hear about your summer reading lists or opinion on the books from my list.